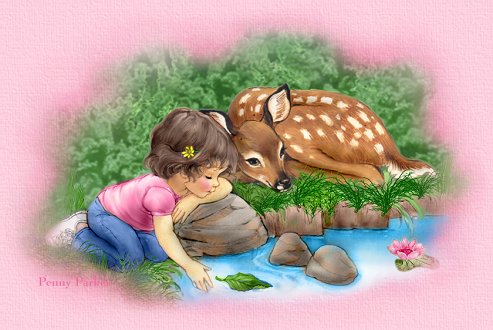 The Love of Children
Let's not take for granted,
the life of a child,
whether naughty or nice,
complacent or wild.
Just continue to nurture,
to love and to mold,
for there's nothing more precious,
to have and to hold.
Just when you feel,
life's too unruly,
they'll look up at you, and say,
"I love you truly"
Then all of your troubles,
somehow melt away,
with those few little words,
which brighten your day.
Then when you think,
you've got it all sewn up,
You turn around,
and there stands a grown up.
No more messy rooms,
no more dirty dishes,
No more skinned up knees,
or endless Christmas wishes.
Then all you have left
are your fond memories,
of the way they climbed mountains,
and swam cross the seas.
Though you know in your heart,
'twas the sand pile and lake,
what you wouldn't give
for one more double take,
of the children who grew up,
too soon and too fast,
So let's not take for granted,
and thank God memories last.
Dawni Summitt